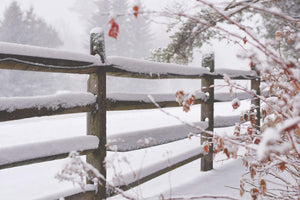 Our Winter Course will help students revise previous topics covered in school, and prepare for difficult topics that will be covered in the new semester. For students who need to catch up or simply want to revise to stay ahead, this is the opportunity to do so.
The Winter Courses are designed specifically for DP2 students, but due to the small class sizes can benefit DP1 students as well. Please contact us if you are a DP1 student to discuss the possibilities.
In the IB.Academy Winter Course you will:
Revise all topics that you've done so far in school. 

Highlight key areas in topics students generally have difficulty with

Practice with IB exam-style questions, preparing you for your Mock exams
Details:
Each subject is taught for 24 hours stretching over 3 days

Live courses held in Utrecht, NL between 09:00 - 18:00

Benefit from 1 or 2 subjects, on January 2-4 or January 5-7
Small class size with a maximum of 7 students per teacher, with a maximum of 14 per class
Express your interest.

By pre-booking a Winter Course with us now for 0 euro you can express your interest in our courses. Based on the interest we receive we will create a schedule, specially adapted to make sure that our courses can help as many students as possible.
Pre-booking ensures a place for you in our course, but with no strings attached from your side. Once we finalize the course schedule you will receive an invitation to book the course, with an attractive offer!
The exact schedule and course price is to be determined.
If you would like more information, feel free to email us at contact@ib-academy.nl