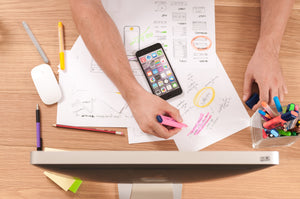 Get Ahead in the IB Programme with Our Structured Learning Approach
Are you an IB student looking for a more structured and effective approach to learning? Our online tutoring service offers a personalized and comprehensive approach that is designed to help you succeed in the IB programme.
Our structured learning approach starts with a one-on-one assessment to identify your strengths and areas for improvement. Together with your tutor, we create a customized learning plan that includes references to useful resources, such as our own Study Guides, and additional homework to train your exam-taking skills.
Our team of experienced tutors are all IB graduates who have faced the same challenges as you. So they know firsthand the stress and pressure of the program. In the end, they managed to get excellent results, and now they are committed to passing on that knowledge to help you.
Our tutors use a digital whiteboard that enables them to write, draw, and annotate in real-time, allowing them to provide visual aids that enhance your learning experience. Together with this tool, our tutors are able to explain complex concepts in simple terms.
We are committed to helping you achieve success in the IB programme. Book your first tutoring session to start the process to find a suitable tutor, or contact us to learn more.
Practical information
Booking the introductory session starts the process to find a suitable tutor: 
€47,50 for a 1-hour assessment & lesson
tutoring will be invoiced once per month at €47,50/hr
Once you are happy with your tutor and you expect to need regular help you may choose to purchase a bundle. Our 10 hour bundle costs €450 (€45,00/hr) and our 25 hour bundle costs €1060 (€42.40/hr). Contact us if you want to take advantage of bundled tutoring.
Don't see your subject?
Select 'Other' and mention your desired subject when completing the booking. We will see if we have a suitable tutor available, but please note that it may require more time.